BALL PROFILE RAIL GUIDE WIDE
Wide recirculating ball profile rail guides consist out of a surface hardened profile rail made of heat-treated steel and a carriage made of case-hardened steel.
The rails and carriage are in a wide design, that allows high torque forces. The differences between the types are block and wide designs in various heights and lengths. Further options are e.g. ball chain or additional lubrication units.
The following types are available:
WRC MN and WRC FN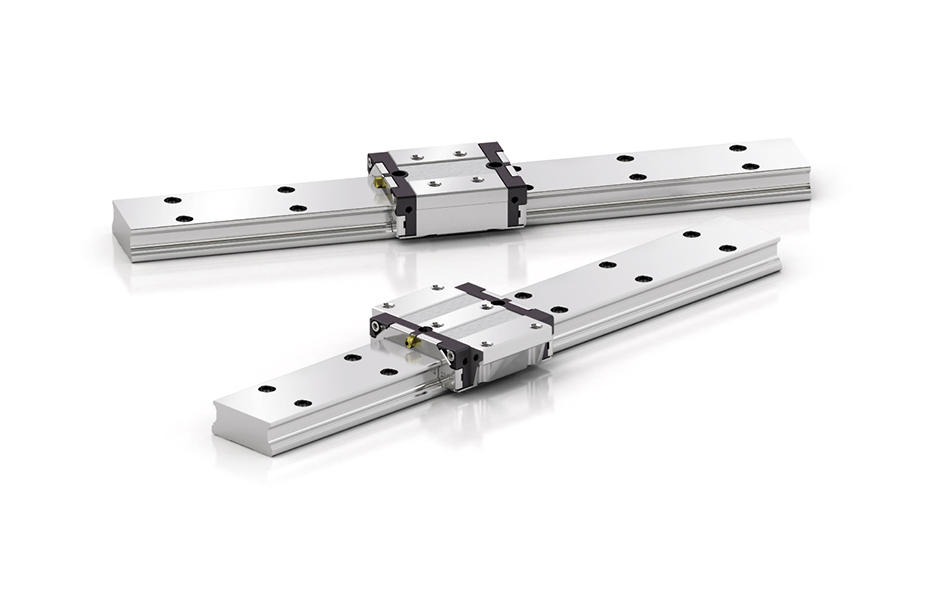 INFORMATION
Size 21 – 27
Ball bearing
O-Type arrangment
ADVANTAGES
Smooth running
Minimal wear
High load capacity
Highest precision
AREAS OF APPLICATION
Testing devices
Control technology
Industrial robots
Packaging systems
Also simple positioning systems
and many other